MEET DAVE!!!...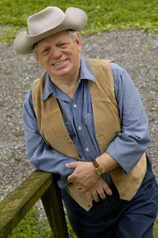 DAVE SAUNDERS is one of the more distinctive singer/songwriters on today's scene. Since his arrival in Nashville, by way of New York, New Jersey, and California, he's become something of a fixture on the songwriter circuit, where he's earned quite a reputation for his unique material and traditional country style.
He's older than most of the current crop of writers, with musical roots planted deep in the country traditions of the 1940's, 50's, and 60's, and his songs, often filled with nostalgic reminiscences and fanciful stories about colorful characters and events from other times and places, are an interesting contrast to the work of the younger writers with whom he shares the stage at the various writer's venues around Nashville.
Dave's vocal style is often more like talking than singing, and many of his songs spring from the 'talking-blues' tradition. His ballad lyrics tend to be straightforward and conversational, with simple utilitarian melodies that serve primarily as a framework on which to hang the words, without interfering with them.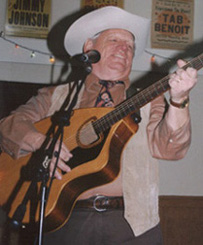 Dave has recently completed a new ten-song CD project, titled "Fishin'", which is available at all of his personal appearances. This is not his first trip into the studio, however, and his previous CD "Uncle John's Tree", and eight-song cassette "It's All In The Words" are also available wherever he performs.
Songwriting is only the latest phase of a career that has taken Saunders from coast to coast, as a performer and bandleader. During a break from his performing career he served for two years as the president of the Los Angeles chapter of the California Country Music Association, and in that capacity was involved in the production of numerous concerts and artist showcases featuring Los Angeles based country music talent, and also helped to run two national talent contests at a major hotel on the Las Vegas Strip.
It's interesting to note that Dave didn't arrive in Nashville in pursuit of a musical career. Like so many others who dream of stardom, he's always had to 'keep the day job', and it was that job which brought him to Music City. By that time he'd decided that his performing career had gone about as far as it was going to, and had given up on the grind of playing clubs all night, then trying to work all day. Throughout his musical life he'd done some writing on the side, and after arriving in Nashville he decided to visit some of the writer's nights "just to see how my songs compared to everyone else's".
It didn't take long to discover that his work was being accepted far more enthusiastically than he'd ever expected.
But that's a story for another time...